Posted by Michael Hubbard
On March 9, 2016
31 Comments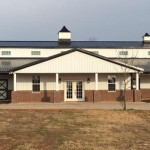 When looking for a Horse Boarding barn, either just for casual horseback riding, trail riding – or for hunter jumper show barns or eventing barns – I've found there are very few resources locally that can help with the search.  I will try and update this post to identify any area horse farms I can find – so if you see some I've missed – please shoot me a comment, as I'd like this to be a thorough resource for any area equestrians looking for a friendly place for their horses!
In addition, I'd love to identify area locations for trailoring in for trail rides as well.  So if anyone has more information on great trail rides for you and our horses, please let me know that as well.
The below map shows you the horse barns I've come across.  If you click on one of the drop down markers, the information I have available will appear within the map.  I've tried to label the specialty of each by assigning it to a color. Right now, Hunter Jumper barns are yellow, Dressage or Eventing barns are green, Co-op boarding locations are blue, and then I have a lot in red yet that are either multi-discipline, or I just haven't gotten to look at their site yet to figure out what they actually are :). Again – more to come as I get additions every week!
UPDATE – If you want to just save the map in your own Google maps, here is the direct URL I embedded: https://www.google.com/maps/d/edit?mid=z4pRc9PsYkbI.kpbrIV2shm5Y&usp=sharing